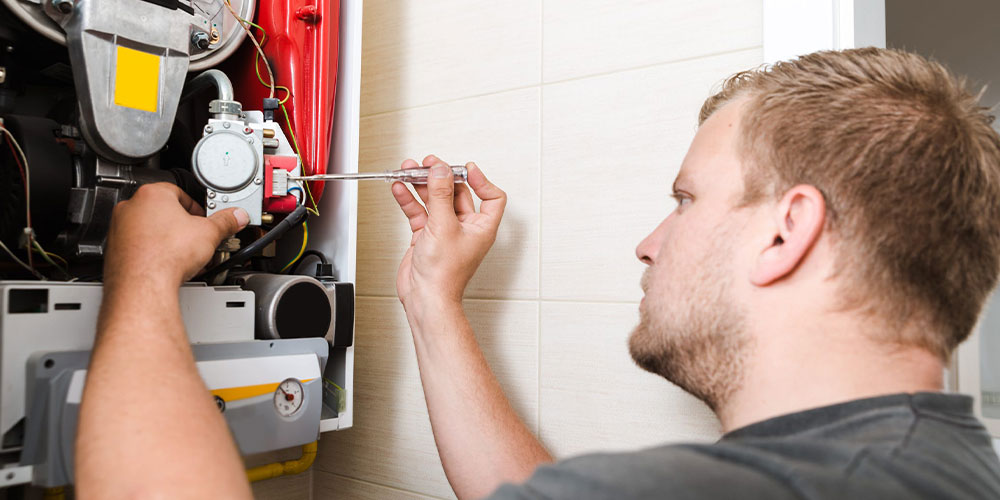 Plumbing Maintenance

Proper maintenance of plumbing systems can help you avoid costly and inconvenient incidents at your home or place of business. Maintenance can also identify any minor issues with your plumbing system before they become a major issue.

Acme Plumbing and Heating Services is friendly plumbing company which is more than happy to visit your property and carry out any general plumbing maintenance tasks that you require. We arrive at the worksite with all of the equipment required to fix common plumbing and heating issues. If an immediate fix isn't possible, we will ensure your plumbing or heating system is safe before quickly returning the parts required to complete the job.

The thorough approach of our technicians ensure that any potential issues are identified well before they cause a problem which damages your property. They are familiar with all types of plumbing infrastructure and understand the warning signs that indicate when maintenance is required. Another reason to use our Acme plumbing maintenance services is that your plumbing will enjoy a much longer lifespan. Proper maintenance will keep your property's pipes, taps, toilets, drains, and other components in great shape for many more years.

If you have a larger home or commercial property, maintenance is particularly important due to the extensive plumbing infrastructure which may be involved. There are more potential weak-points involved where issues might arise.

We offer flexible maintenance agreements that are designed to meet your specific requirements. Clients can even specify particular areas of their plumbing systems which require additional maintenance.

Our maintenance service covers a variety of different elements, including full boiler servicing, pipe infrastructure inspections and everything in between. If you would like to discuss more for plumbing maintenance solutions, please contact us today.